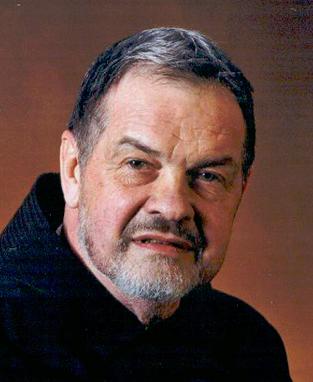 Our brother James Allman, OFM Cap., died on Friday, October 25. 2013. He was 85.
The only child of Clarence and Wilda Allman, James was born on January 5, 1928, in Davis, WV. He attended various West Virginia public schools and graduated from Davis High School in 1946. Although he wished to pursue a medical career, James was drafted into the United States Army. During a tour of duty in Germany, it was discovered that James had tuberculosis, and he was transferred back to the U.S. at Valley Forge Army Hospital. It was there that he had a spiritual awakening, and in April 1953 James was received into the Catholic Church in East Orange, NJ.
He was accepted as a Capuchin postulant in 1955 and began his formation at the Lay Brothers Training Center in Cumberland, MD. Brother James made temporary profession as a Capuchin friar on August 22, 1957, at St. Conrad Friary in Annapolis, MD.