Fr. Bertin Roll, 1916-2015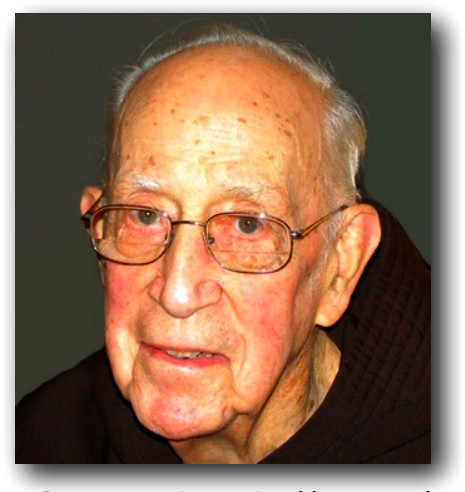 Date of birth:  October 5, 1916
Place of Birth:  Pittsburgh, PA
Investiture:  July 13, 1936
Temporary Profession:  July 14, 1937
Perpetual Profession: July 14, 1940
Ordination:  May 28, 1942
Date of death:  January 5, 2015
Burial: St. Augustine Cemetery, Millvale, PA

I've worn out some automobiles
and many more Guardian Angels.
God has been so good to me.
Who has it better than I do? Nobody!
We called him Bert,
the local crew of confreres,
to bring him back to life for real
after weeks of adulation
and pampering from Christian Mothers
who whispered with reverence
his name in full:
Father Bertin Roll,
the national director
of the Archconfraternity of Christian Mothers.

    Thus began the tribute to our confrere by Fr. Bonaventure Stefun, OFM Cap., written on his hearing of the death of our brother "Bert." "National Director" was Bertin Roll's job title and his life's work. Except for the 26 years necessary to grow up, go to school, join the Capuchin Order and become a priest, Bertin pretty much lived to work for the Christian Mothers, the longest term of any friar in any one ministry – 61 years – finishing off with another 10 years as Director Emeritus. Could any friar ever have been assigned to one friary for so many years? After 71 years in a ministry, how did he remain so committed and enthusiastic?