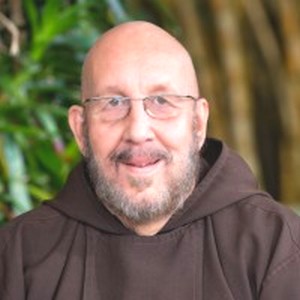 Our brother, Fr. Francisco García Cervera, OFM Cap., former Custos (Minister) to our friars of the custody of St. John the Baptist, Puerto Rico, died suddenly on February 27, 2014, in Mayagüez, Puerto Rico.
Friar Francisco was born in Cuba on June 11, 1947. He was baptized on his first feast day, October 4, the Feast of St. Francis of Assisi, founder and patron of the Order to which he would later belong.
Francisco was ordained a priest in the parish of San Miguel in Utuado, Puerto Rico on June 3, 1978. His first ministerial assignment was to the community of San Miguel in Utuado, to the people of its town and countryside.
He served as a member of the Novitiate and Vocations team and was Assistant to the Secular Franciscans. Among his many initiatives as an energetic and devoted friar was the establishment of the House of Providence for AIDS patients in Ponce, PR. He was also a fervent Minister of the Word, preaching missions and retreats in various parts of the island.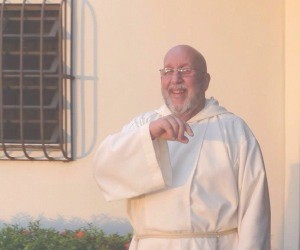 Friar Francisco worked hand in hand with the brothers of the Custody of St. John the Baptist, established by our Province of St. Augustine. He was held in reverence and respect by the friars of Puerto Rico, evidenced by the fact that he was elected to serve them as Minster (Custos) for two terms (2008-2011, 2011-2014) -- his final assignment which he had just completed two weeks before.
Francisco returned to the House of the Father on Thursday, February 27, 2014 in Mayagüez, Puerto Rico, after becoming ill while preaching a spiritual retreat in Cabo Rojo.
We offer our sincerest condelences to our confreres on the island, and we join them in thanking God for the life and service of our brother Francisco. He was known as a man with a smile who loved to laugh, and as a committed man who undertook our vocational call to love the poor and the outcast with great fervor and devotion. May the Lord smile upon him and give him his peace.
A lovely testimonial of Br. Francisco, entitled "A Life Given in Service," has been prepared by the friars of Puerto Rico:
___
Funeral Arrangements:
Sunday, March 2, Noon
Visitation for Br. Francisco took place from Noon on Sunday to 8am of March 3, at Santa Teresita Parish in Ponce.
Monday, March 3
8:00am  -- His body was transferred to the Cathedral Our Lady of Guadalupe in Ponce.
9:00am -- His Funeral Mass was celebrated at the Cathedral by local Ordinary Bishop Félix Lázaro of Ponce.
1:00pm -- Burial took place in the Porta Coeli Cemetery , San Juan.
Rest in peace, dear brother!