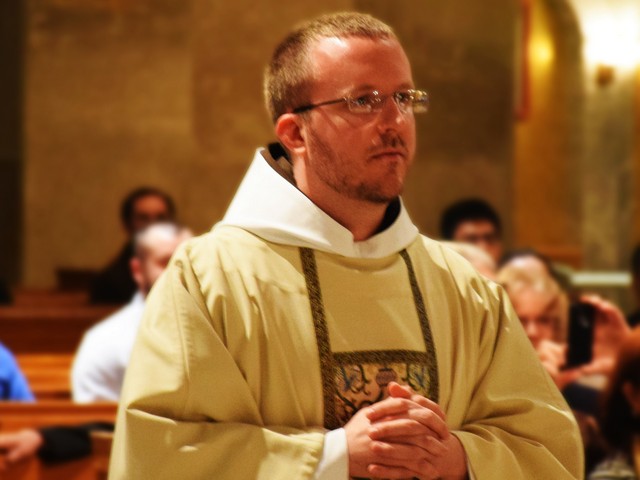 Our brother Brian Stacy, OFM Cap., was ordained as a transitional deacon by Washington, DC, Auxiliary Bishop Barry Knestout on Saturday, May 2, at the Basilica of the Immaculate Conception near our friary of 'Capuchin College', where Brian is stationed.
       Ordained with Br. Michael Reyes, OFM, of the Holy Name Province of Friars, Brian is the latest in a long line of friars to kneel before a bishop in the Crypt Church of the National Shrine.
       The Stacy family journeyed from Ohio to join dozens of friars and friends to witness the laying on of hands. Our Provincial David Nestler, OFM Cap., and local Guardian Paul Dressler, OFM Cap., concelebrated the Ordination Mass.

       The celebration continued at Capuchin College where a festive lunch was awaiting the newly ordained, his family and all the guests.
       On Sunday, May 4, Brian served as Deacon at our Sacred Heart Parish in DC.
        See all of Br. Matt Hindelang's photos online:  the photos of the Ordination and the photos of the Mass at Sacred Heart Parish are available on Flickr.