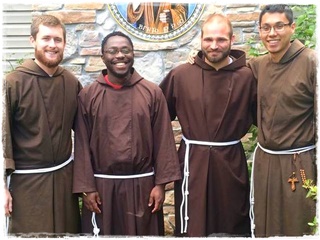 Taking the Gospel to parishes in our Capuchin Province of St. Augustine , four friar students are living out of back-packs and a van for the summer. Reports have it that they are making quite the impact on the young and old and in-beween's. Seeing the enthusiasm and participation evoked by the missionaries, one parish friar remarked that "I am very impressed with these guys."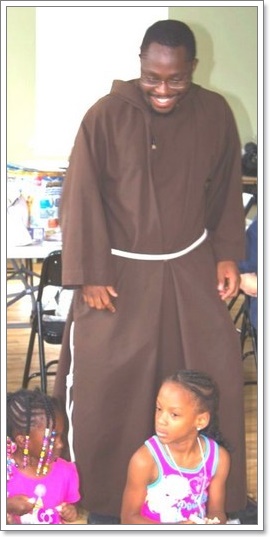 Thanks to our brother Saul Soriano, OFM Cap., we have a few photos to give a glimpse of at least a part of their work. While being on the scene at Holy Spirit in Cleveland, OH, the friars spent time interacting with the students at a Summer Bible School for children.
The "preaching band" took the above-left shot before they embarked on their mission:  (from left) Brs. Ross Henley, OFM Cap., Akolla Etuge, OFM Cap., Christopher Johnson, OFM Cap., and Saul.
This summer's edition of the "Mission Band" has seen them at St.Francis parish in Harrisburg, PA, St. Mary's Parish in Herman, PA, St. Joseph Parish in Cabot, PA, and the above mentioned Holy Spirit Parish in the Garfield neighborhood of Cleveland.
They'll continue on their medicant journey through the end of July. Keep the friars and the people whom they serve this summer in your prayers.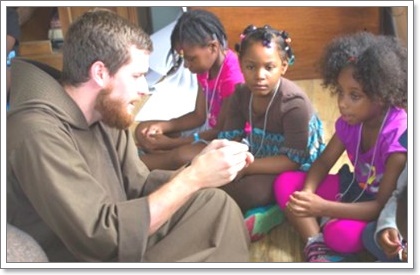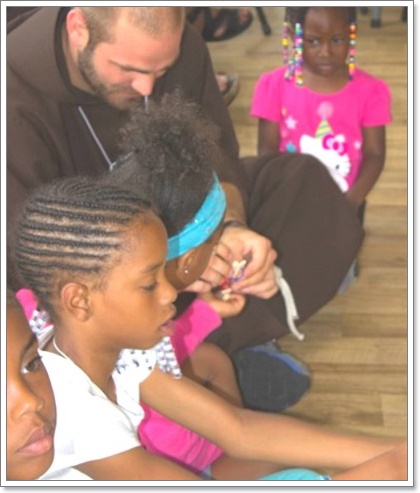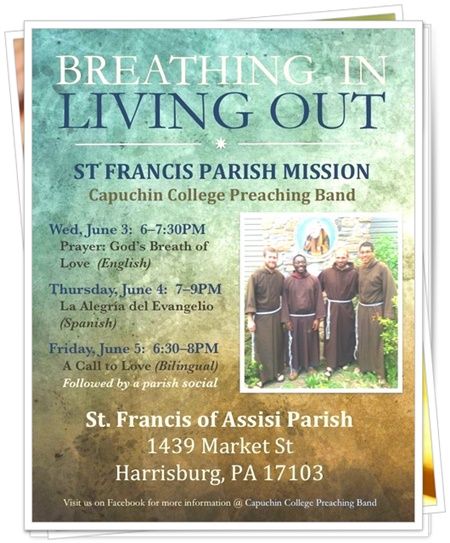 Follow their mendicant journey on Facebook