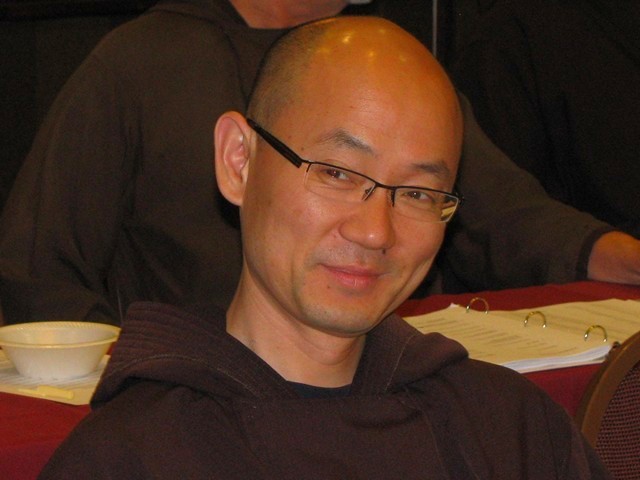 Our brother Thomas Choi, OFM Cap., has begun 2016 with a fresh start and a new adventure. He arrived in Papua New Guinea in December, 2015, to take up his new assignment among the friars and people there. In the following article, Thomas shares his thoughts with us as he embarks on this new dimension of service in his life.
       I left my home in Korea back in 2006 on a mission to embrace my sense that God was calling me to be a Capuchin friar in the Province of St. Augustine Province—in this faraway place called the United States of America.
       In a real sense, I felt like a missionary from the first day I stepped foot on American soil and began living in the predominantly Spanish-speaking Sacred Heart Friary of Washington DC: it was a new language (indeed, two languages: English and Spanish), new food, new customs, new people — a totally new and somewhat foreign life.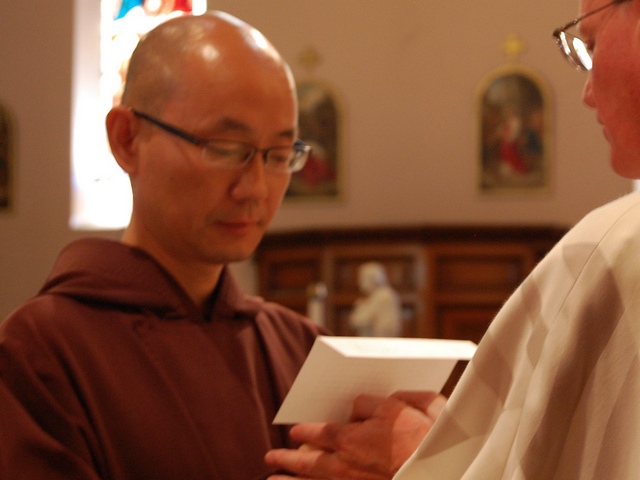 In my early days of formation, I realized that living in a foreign land actually deepened my dependence on God's Grace working through prayer. Moreover, I learned through Capuchin brotherhood that no matter where we are born, we have a true family of brothers wherever God places us.
       Those same Graces that drew my heart to follow Christ to America were beginning to attract my heart to do mission work in Papua New Guinea. This desire of going forth to yet another foreign land gradually grew during my years in formation.
       As a post-novitiate student at Capuchin College, I felt called to study nursing as way of living out my consecrated life as a religious brother. My nursing studies intensified my attraction to missionary work. Two summers ago, I had the chance to live in PNG for eight weeks, and, during that time, I saw a great need for medical help in that undeveloped country.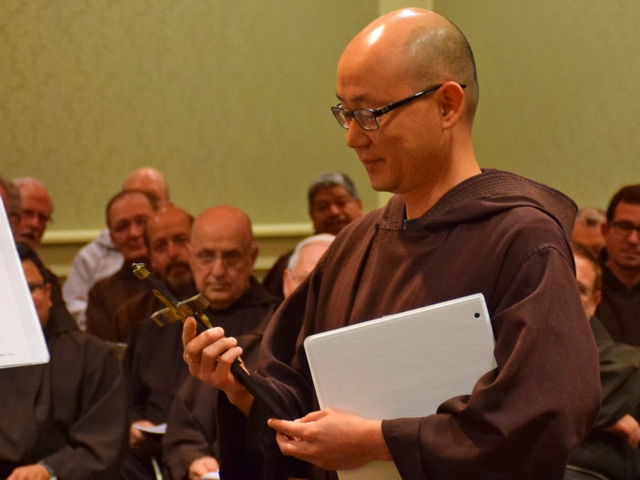 A wise man once wrote, "The place God calls you is the place where your deep gladness and the world's deep hunger meet." So, alas I came to my decision: God is calling me to serve as a nurse in Papua New Guinea — the place where I can proclaim the Gospel by serving the people through my nursing skills.
       Dedicating myself to this mission is my deepest desire. I am very aware that this step I now take will be challenging and full of sacrifices, and yet I am going precisely because I wish to live a life with a renewed dedication to prayer, penance and compassion for the poor.
       It gives me great peace and joy that God has led me to the life of being His missionary. Please pray for me that the Holy Spirit both enlightens my heart with his love and empowers me to share that love with the precious people of Papua New Guinea.
In the following video recorded on November 6. 2015,
at Capuchin College, Thomas indicates that
"It's time to leave a place when you feel comfortable."