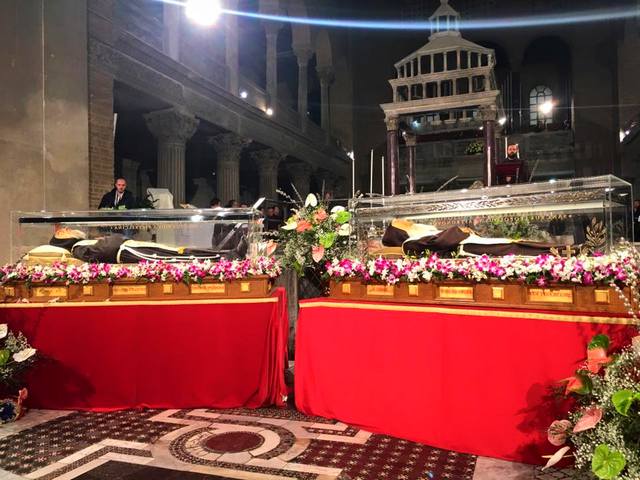 Huge crowds gathered in Rome for the veneration of the bodies of our Capuchin saints Leopold Mandic and Pio of Pietrlcina. The bodies of the Italian brothers were brought to Rome earlier in the week from their respective places of repose in Padua and San Giovanni Rotondo, Italy, and were venerated in ceremonies marking their arrival in St. Peter Square on Friday night, February 5.  After their repositioning inside the Basilica, authorities had hoped to secure the doors at 11pm, but because of the queues, it was 3am before they were able to accomplish it. 
       The Holy Father has set aside these days to commission a worldwide group of "Missionaries of Mercy." Our brothers Leopold Mandic and Pio of Pietrlcina give witness to the call for Reonciliation through God's Mercy which was a hallmark of both friars' lives. St. Leopold worked in the northern Italian province of Veneto and St. Pio from the southern province of Foggia.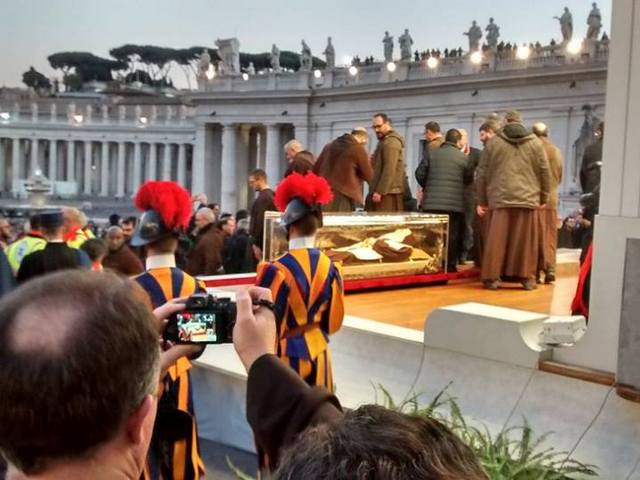 Along with those heroes of our Capuchin past, Pope Francis will celebrate a special Mass for the Capuchin Missionaries of Mercies called to Rome to receive that commission. The Mass of our friars with the Holy Father takes place on Tuesday, February 9, 2016. Three of our Province's "Missionaries" will be there: our brothers Paul Dressler, OFM Cap. (Washington DC), Steve Fernandes, OFM Cap. (York, PA) and Paul Zaborowski, OFM Cap. (Baltimore MD) will represent the 10 friars of the Province of St. Augustine chosen by our Provincial Council to serve as Missionaries of Mercy".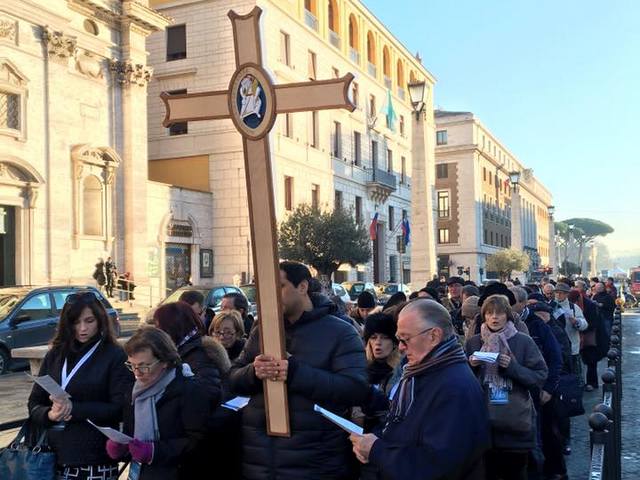 On Ash Wednesday, February 10, the Commissioning of the Missionaries of Mercy from throughout the world will take place at a commissioning ceremony at 5pm in the afternoon (GMT+1). More than 1,000 priests from throughout the Catholic world are expected to be present.
       According to a Vatican Press release, these "Missionaries" are to be:
** a living sign of the Father's welcome to all those in search of his forgiveness;
** facilitators for all, with no one excluded, of a truly human encounter, a source of liberation, rich with responsibility for overcoming obstacles and taking up the new life of Baptism again;
** guided by the words, "For God has consigned all to disobedience, that he may have mercy upon all:";
** inspiring preachers of Mercy;
** heralds of the joy of forgiveness;
** welcoming, loving, and compassionate Confessors, who are most especially attentive to the difficult situations of each person.
---
Below are the friars chosen for the Dioceses in which we serve (from left to right by row):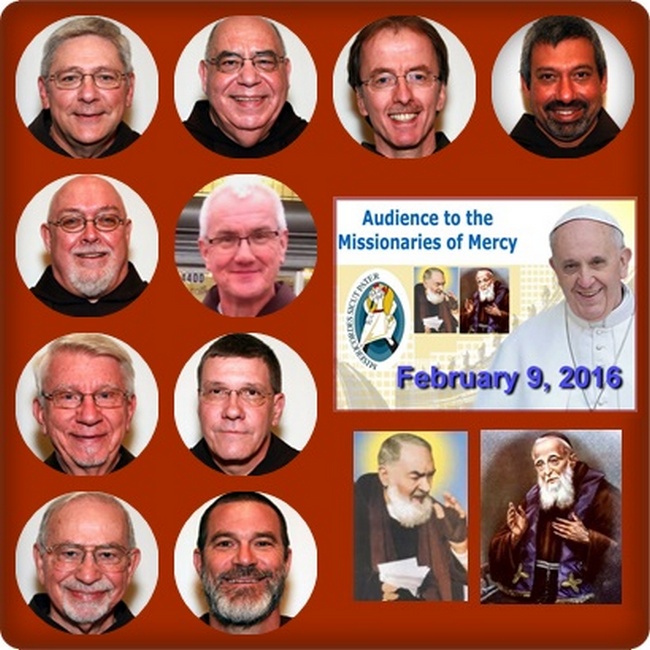 Pittsburgh:
John Getsy, OFM Cap.,
Reginald Russo, OFM Cap.
Cleveland:
Michael Joyce, OFM Cap.
Harrisburg:
Steven Fernandes, OFM Cap.
Philadelphia:
Francis X. Yacobi, OFM Cap.
Baltimore:
Paul Zaborowski, OFM Cap.
Roman Kozacheson, OFM Cap.
Greg Chervenak, OFM Cap.
Washington:
Francis X. Russo, OFM Cap.
Paul Dressler, OFM Cap.