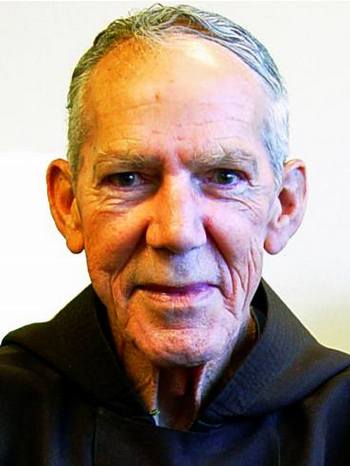 Photos Recently Added
06/30/2016
Read the tribute by Fr. Bonaventure:
"The Warrior Chased the Little Way"
       Br. Alfred Francis Vincent, OFM Cap., died Thursday, June 9, 2016, at Sacred Heart Nursing Home in Hyattsville, MD. He was 87.
       Born in Keene, NH, to Omer and Dora (Provencher) Vincent on January 28, 1929, Br. Alfred was baptized at St. Bernard Church in Keene and later attended the parish elementary school. He graduated from the Keene public high school in 1947.
       Br. Alfred was preceded in death by his parents, his brother, Paul, and his sister, Marian Rocheleau. He is survived by his brother George Vincent of Keene, NH.
       At 19 in 1948, he was inducted into the U. S. Army and was wounded while fighting for the American forces in Korea in 1950. He was discharged with honors from military service in 1951.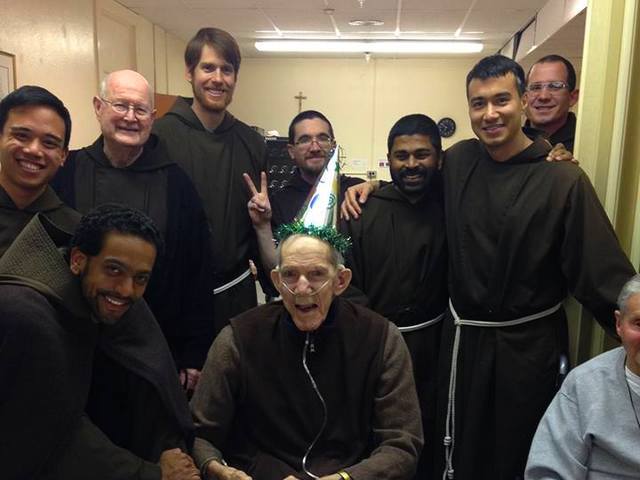 Sensing his call to Religious life, Br. Alfred was invested with the Capuchin habit on August 21, 1956, professing his temporary vows as a Capuchin friar one year later, and, on August 22, 1960, he was to make his perpetual profession.
       His initial assignment was in fraternity service at St. Mary Friary in Herman, PA, but in 1961, the young friar was sent to the missions of Papua New Guinea, where he was to serve for the next 24 years. On arrival, he lived at the Capuchin and diocesan headquarters in Mendi of the Southern Highlands Province. Three years later he was sent to Queen of the Friars Minor Friary in Kagua.
        Within a short few years, Alfred became a prolific builder of various mission facilities. Needs for his construction talents dictated his subsequent assignments for the duration of his missionary labors. He worked on projects in Ialibu, Tari, Komo, Pureni and Mendi. He trained local men as carpenters who accompanied him on all of his construction assignments. He was admired for his strong work ethic and tireless labors, attracting young people to himself to learn of his work and his Catholic faith.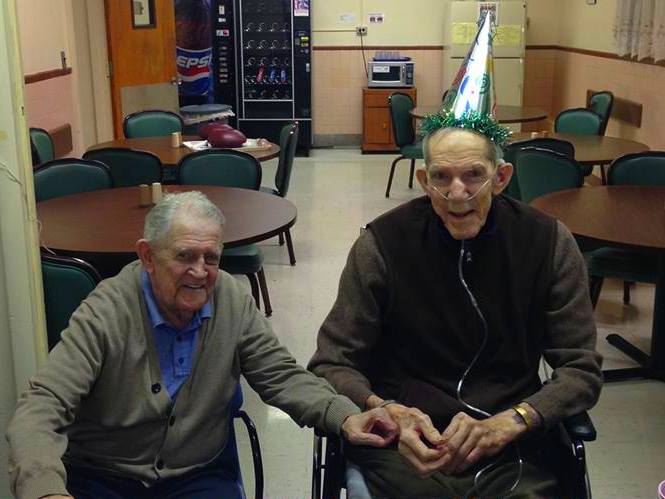 Br, Al (r) with his close friend and companion,
our brother Joseph Dunn, OFS, at
Al's most recent birthday celebration.
       He returned to the United States in 1985 and took up maintenance responsibilities at our friar student residence of St. Francis Friary ("Capuchin College") in Washington, DC, which he faithfully discharged until ill health required nursing home care in 2012 but was to enjoy frequent visits of friends and friars throughout his stay at Sacred Heart Nursing Home in Hyattsville until his passing.
       Br. Al will be remembered for his intense dedication to prayer both personally and in community. In the missions and in Washington, he was always in the chapel before anyone else. It is said that Br. Al prayed as much as he worked, which was all the time. He loved being a Capuchin friar and was a source of inspiration to young friars.
---
Funeral Celebration
       The body of our Br. Alfred was received at St. Augustine Friary (221 36th Street), with visitation on Sunday, June 12, 2o16, in the chapel from 2:00pm to 4:00pm and 7:00pm to 9:00pm. A Wake Service was celebrated at 8:00pm.
       The Mass of Christian Burial was celebated at St. Augustine Church (250 37th Street) on Monday, June 13th at 11:00am. Fr. Tom Betz. OFM Cap., elected as our Provincial Minister the week before Br. Al's death, celebrated the Funeral Mass and officiated at Alfred's burial which followed in the Friars' Plot of St. Augustine .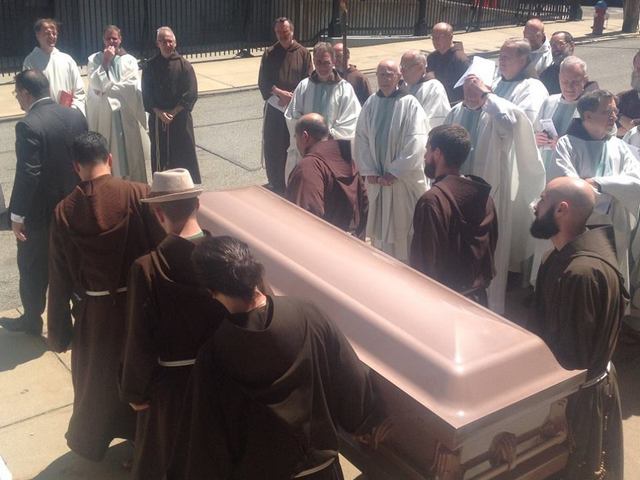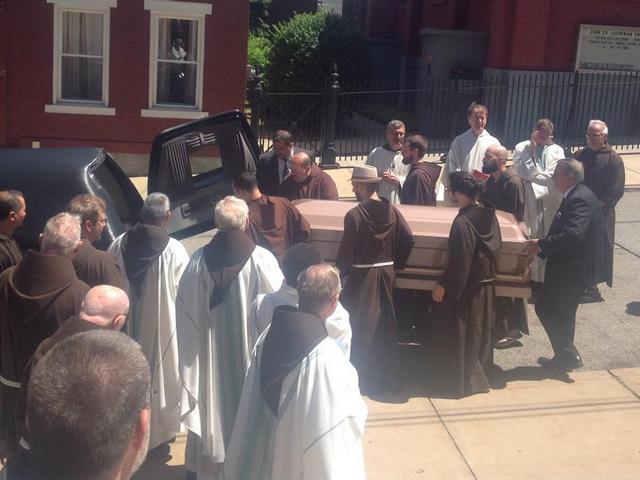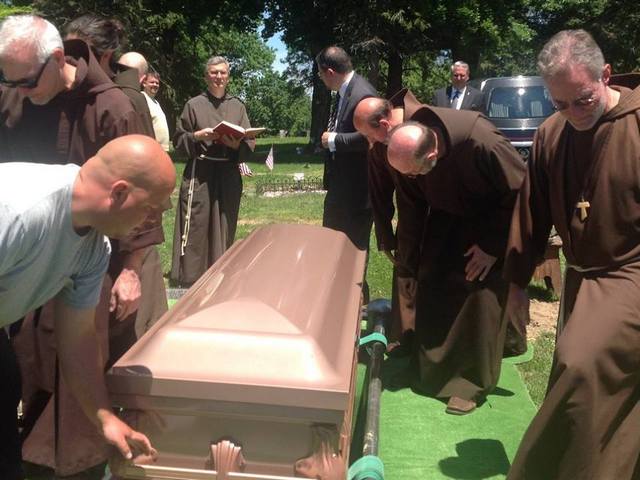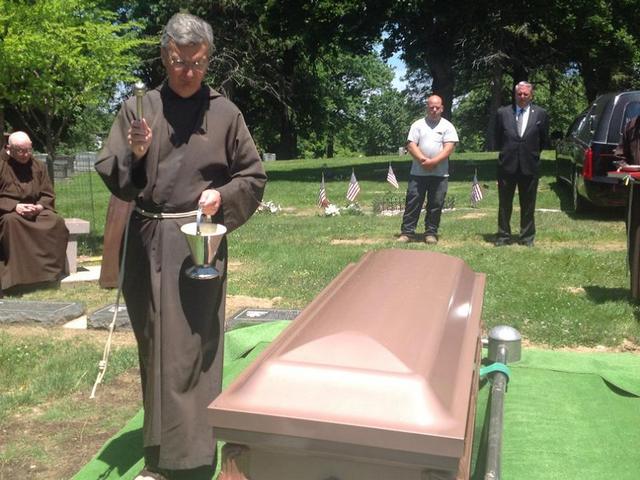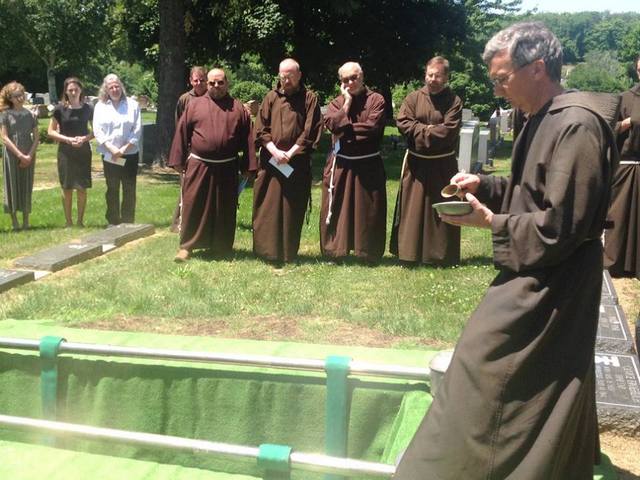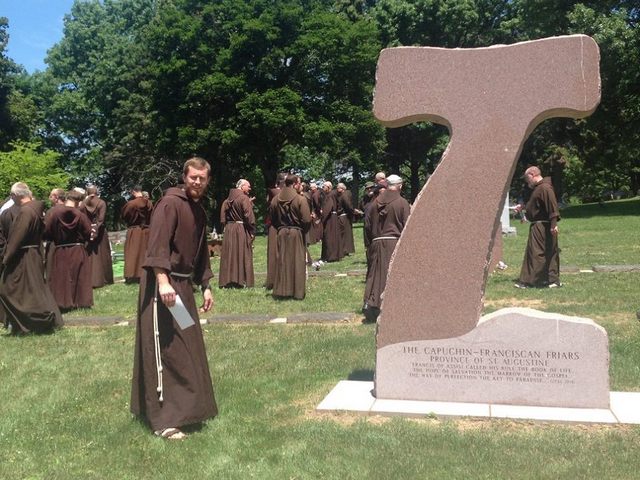 Donations in honor of Br. Alfred may be made to help in the formation and education of the Capuchin Friars.