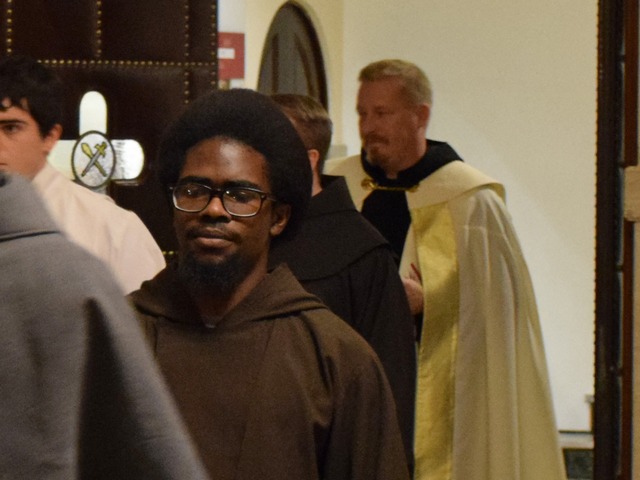 The DC area Transitus Celebration was held at the Franciscan Monastery of the Holy Land Commissariat on Quincy Street in northeast Washington. The Transitus is an annual Franciscan remembrance of the evening in October 3, 1226, when our Father St. Francis of Assisi made his "transitus" ("pass over") from death into new life. The feast of our patron is celebrated on October 4 as the sunset determined the 'new day' in the medieval world.

       Our brother Steve Wright, OFM Cap., appears to have encountered an unexpected visitor below.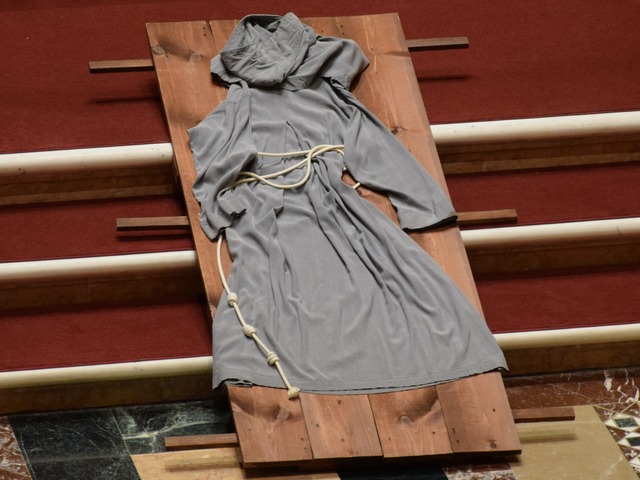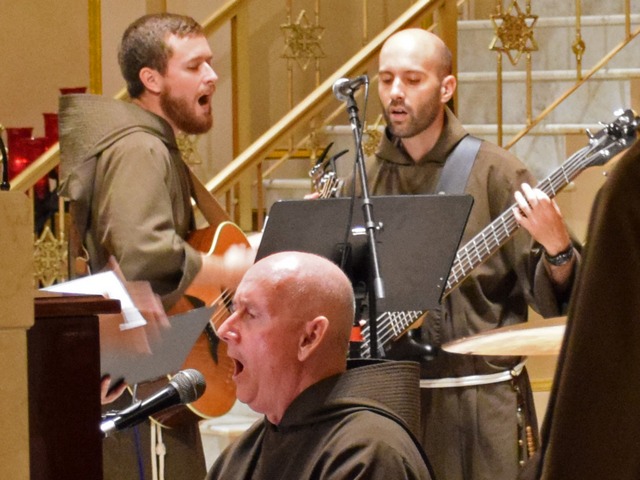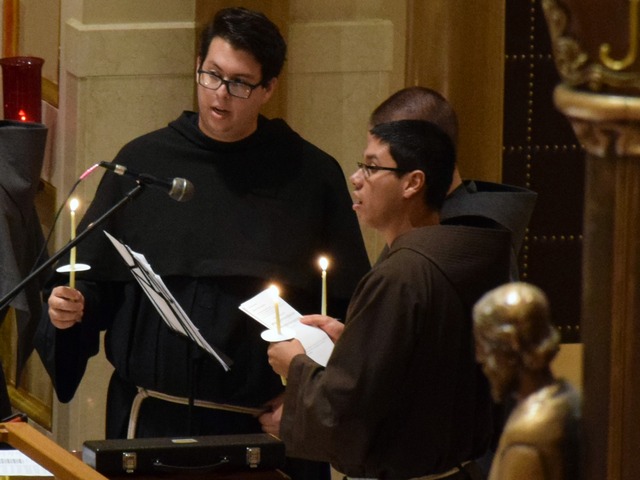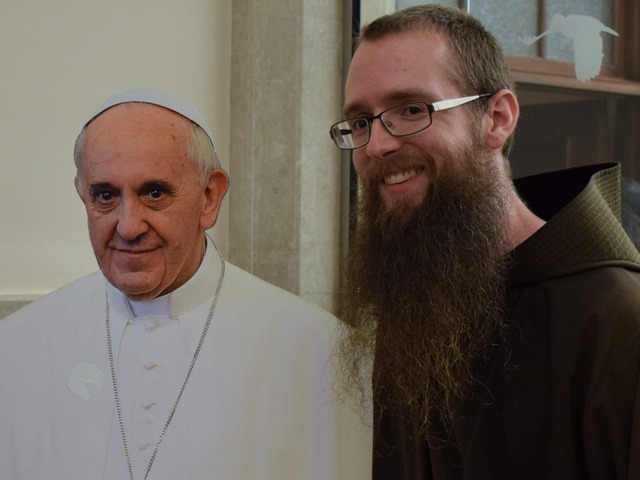 All of Brother Matt's photos found here. Checkout the photos of the October's Capuchin Café, also available online in our "Gallery" above.