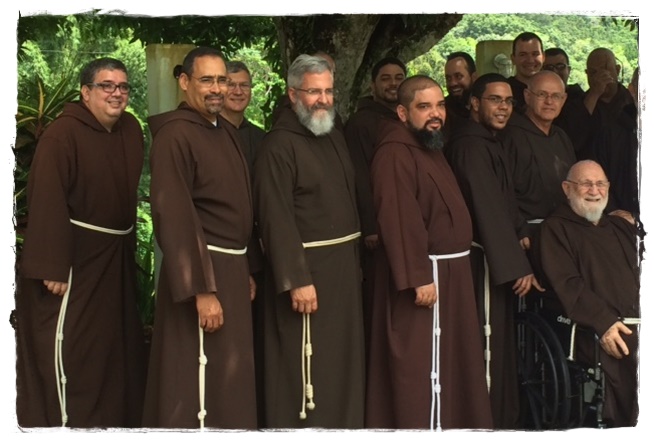 Our Provincial Minister, Tom Betz, OFM Cap., had the opportunity to visit and meet with the brothers in our Custody of Puerto Rico (formerly known as "Vice Provinces"). Tom also paid a visit to the Poor Clare Nuns of Cidra, PR, who were assisted by the friars in the building of their new monastery.
       Among the friars of the Custody, there are four brothers from the 'mainland' who minister among the people there.
       In the photo below (L-R) are our brothers Manuel Aviles, the Provincial Minister Tom Betz, Mario Mastrangelo, Carlos Reyes and Joe Tuscan.