Photos amd videos are in from the Mass and dinner celebration of Cap College's centenary year. The feast on Friday, October 13, was especially intended for friars and former residents of the community. Our brother Andrew Corriente, OFM Cap., outdid himself on the decor and setup of the celebration and Br. Matt Hindelang, OFM Cap., was Master chef in the kitchen. Yet, all the friar residents hosted and worked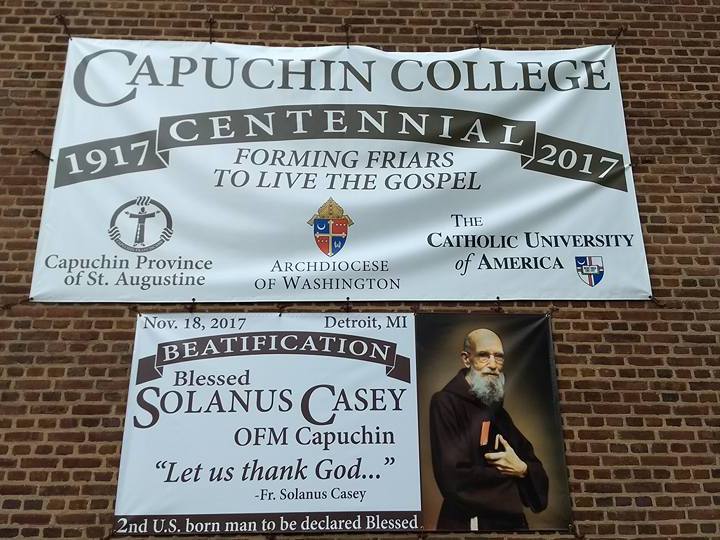 hard to make the visitors feel at home again - all in the midst of a busy academic year.
     Check out these photos in our Gallery page. An outstanding collection of videos of the event (like the one below) are all available on YouTube. Here's a sample from the opening remarks at dinner, but you can view the homily of our brother Cardinal Sean O'Malley, OFM Cap., as well as reflections of former residents of Cap College as they remember God's goodness and faithfulness over the years in our home in Washington, DC.