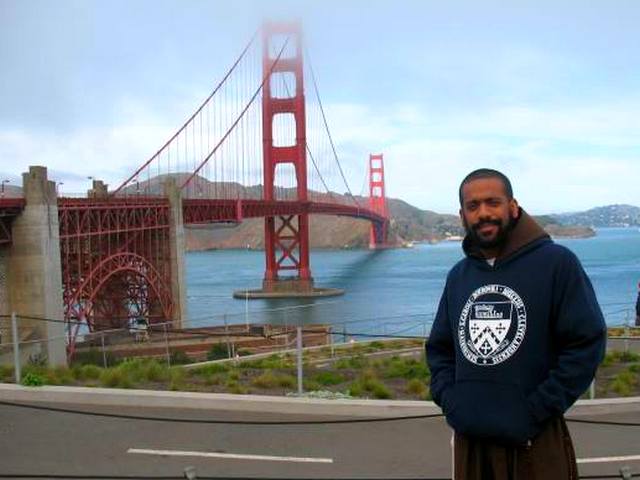 Our brother, Francisco Lopez, OFM Cap., was recently featured in John Carroll University's magazine. Francisco is an alum of the Cleveland university which he attended while a student in the Capuchin Formation Program of Borromeo Seminary in Wickliffe, OH.
       The article focused on four alumni who have pursued a vocation to Religious Life. Francisco traces his call to Capuchin life to a card he received from a friend. It was from the Seraphic Mass Association and included a prayer to St. Anthony. Francisco looked at the back of the card and heard about Capuchins for the first time. The rest is history:
       One of eight children, Br. Lopez, who was born in the Dominican Republic, spent 14 years there before coming to the U.S. to live in Massachusetts. That's where his grandmother first came years previously and where he went to high school.
       "I've always wanted to go to a Jesuit school," Lopez says. "My father sent me to a private school in the Dominican Republic, but it wasn't a Catholic school."
        . . . In New England, Br. Lopez used pray at Boston College regularly. While on a retreat at the St. Ignatius Retreat House in Manhasset, N.Y., he prayed before a statue of St. Francis Xavier, seeking his intercession for the gift of attending a Jesuit school. The priest who led the retreat told him, "It's not you who's choosing God, but He is choosing you!" Br. Lopez then opened his heart to start discerning some type of consecrated life.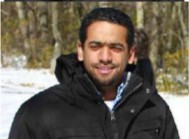 "I never wanted to join a religious order or be a Franciscan," he says. "I went on a diocesan retreat lead by Cardinal Sean O'Malley in Boston and came home on a Sunday and prayed to God. Soon thereafter, I found my answer via a letter sent to me by the Seraphic Mass Association."
       Br. Lopez received a letter from his friend, William Niconchuk, who was praying for him and his family. He sent him a card from the Seraphic Mass Association that included a prayer of St. Anthony of Padua. In this card, he found the information about the Capuchin Franciscans of St. Augustine Province. Later, he talked to both vocational directors, Frs. Moisés Villalta, OFM Cap. and Tom Betz, OFM Cap., about the Capuchin Franciscan life. Br. Lopez ended up in the Franciscans' Pittsburgh province because the director thought it was best to go to Cleveland, where he thought the best formation for college students was.
       Br. Charlie McElroy, OFM Cap., a Capuchin Franciscan, also told Br. Lopez to visit Cleveland to see what Borromeo Seminary had to offer. During his second semester at Borromeo, when Br. Lopez was 23, he started taking classes at Carroll. Eventually, he earned a B.A. in sociology and minored in Catholic studies and philosophy.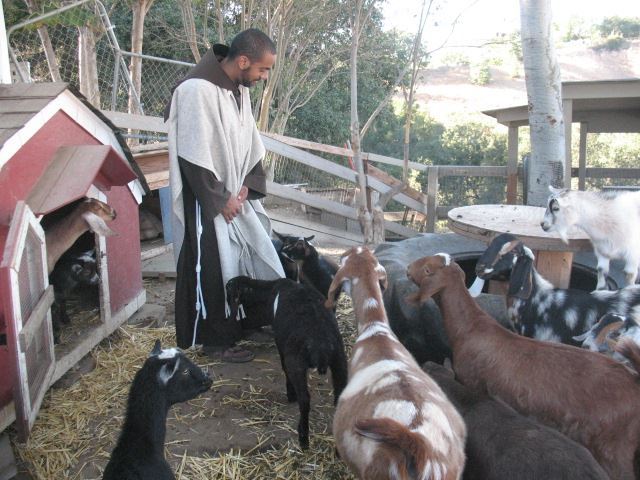 . . . Br. Lopez, now 28, is finishing his philosophy degree at Catholic University of America. Then he plans to obtain a master's degree in theology with a concentration in Catholic social teaching. He wants to work in domestic and international economic human development and teach and work with the poor, serving them and providing services to them.
       "Fr. David Nestler, OFM Cap., who's the Provincial minister, expects friars to be open to being assigned at any ministry the Capuchin Franciscans wish to foster; but he also expects a friar to discern what God is calling him to do," Br. Lopez says. "My discernment is an adventure. I'm open to being surprised, but I need to prepare myself."
       But Br. Lopez's choice to enter religious life hasn't come without sacrifice. Before entering the Capuchin order, he owned a shipping company called Misericordia Shipping Co., which he closed. As a result, he lost a lot of money and part of his dreams. He opened the company with his brother, Adriano Lopez, to use the profit to do integral human development work, such as open up water purification companies in the Dominican Republic.
       "God blessed me with many things, and it was painful to leave all that behind; but I've been asked by God to return to Him what I've been given," he says. "The Lord is calling me not to be afraid of being a saint, and I trust in the Lord."
You can read the entire article here.