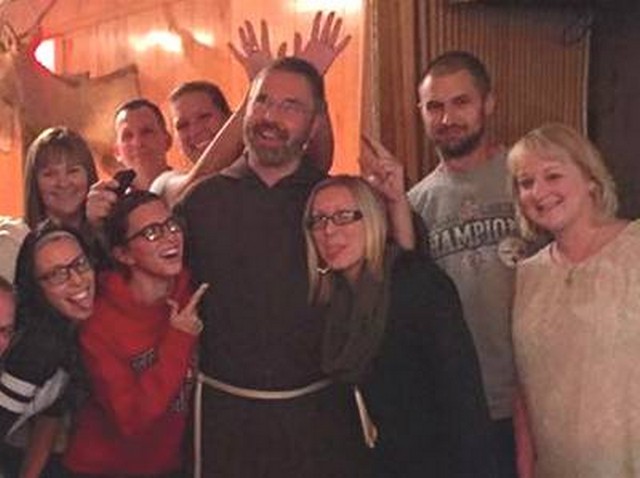 Our brother Fr. Mark Pattock, OFM Cap., and the Parish of St. Mary, Herman, PA, sponsored another successful 'Theology on Tap' Session on Wednesday night, August 26.

       Gathering once a month at the R. C. Men's Club in Herman, a core group of 6 to 12 young adults with Fr. Mark select guest speakers and topics for the series and invite other young adults to join them.  The ministry has proven to be a healing ministry and has assisted the parish efforts to reach out to young adults who, in the midst of their busy lives, attempt to balance their personal stuggles and commitments while trying to deepen their spirituality, finding ways that their Catholic faith can be of help to them.
       Most importantly, Theology on Tap in Herman has proven to be a vehicle for them to deepen their relationships with God. The ministry provides a way for young adults to become better informed about the issues they face in today's world reflected in the face and the wounds of Christ. Br. Mark remarks, "I have found that many young adults are not taking the time to be informed about their Catholic faith on their own. This 'reach out' helps them to stay connected."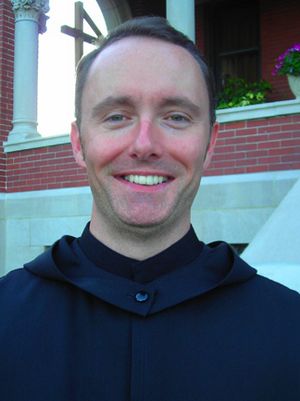 For August, the featured speaker was a Benedictine priest, Fr. Max Maxwell, OSB (right), who reflected on his personal experience of addiction and recovery. During the hour presentation, the entire bar became silent. More gratifying for Mark was that "even the 'older' young adults gather and want to hear the variety of presenters." The question and answer which followed the presentation went on for half an hour. 

       On September 9th, a holy hour is planned in the chapel of our local friary accompanied by prayer, song, and a blessed chance to silent worship.

       On October 4th, the Feast Day of our patron, St. Francis of Assisi, an outdoor Mass will precede an Oktoberfest party. That celebration, enhanced by a live German polka band and plenty of food, will be broadened to include the entire young adult community in the Diocese of Pittsburgh.

       Thanks for all you do, Fr. Mark -- and thanks for all those who have supported this great opportunity to enrich the lives of the people of Butler County.
       You can see the varieties of topics they have covered in the past months in the collage below after the photos of this month's session.