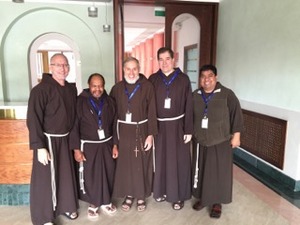 Brs. Dennis, Michael, Rudolph,
Mark Schennk and Urbano
       Since Monday, October 26, our International Capuchin Brotherhood has been holding the Eighth Plenary Council of the Order (#PCO8) at our International College (San Lorenzo da Brindisi) in Rome.  Our own brothers Dennis Klemash, OFM Cap., and Urbano Vazquez, OFM Cap., have been serving as delegates sent from the North American & Pacific Capuchin Conference (NAPCC).  They're  joined by Rudolph Pieretti, OFM Cap., of the Stigmata Province (photo left), and they're also blessed to be with our brother Michael Thom, OFM Cap., from Papua New Guinea. .  The Plenary Council continues until November 22.

        The topic chosen by our Capuchin General Minister, Mauro Johri, OFM Cap., is "The Grace of Working." By choosing this topic, Br. Mauro and his council have asked the delegates and representatives to consider our vocation of evangelical brotherhood in relation to the work which such a vocation calls us to share.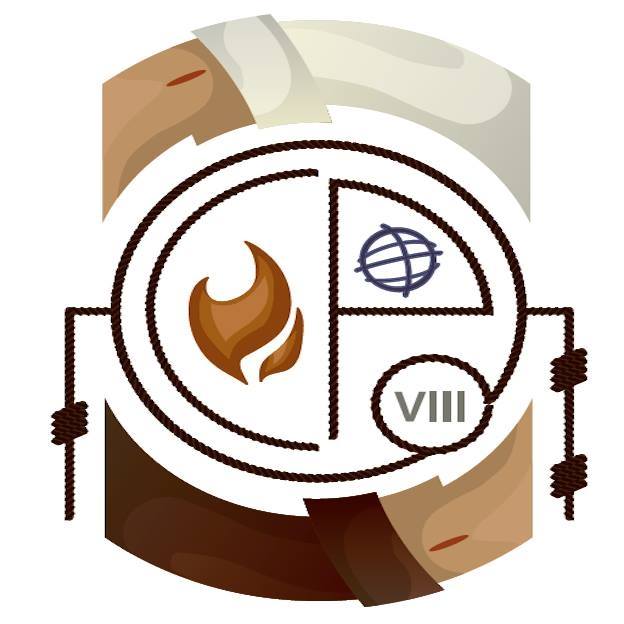 Dennis writes:  "The first week was quite the celebration of the types of work that the Order and the friars are engaged in around the world, and the discussions and sharing have filled us with a deep gratitude for what each brother brings to the fraternity through his work.  This topic of 'work' has significant implications that effect our fraternal life within each Province and for the Order as a whole."

        You can join the discussions and see the progress of "PCO8" on the webpage which has been set up for the Plenary Council on the International Capuchin Website.

        You can also view the site's videos (many are in English) on YouTube.