Capuchin Preachers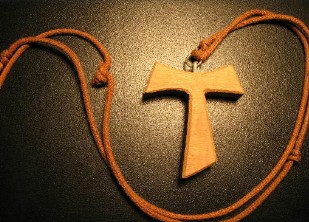 The "Tau" - the symbol St. Francis of Assisi
urged on his followers for their mission
to bring all men and women
the touch of God's bountiful Peace and Goodness
Bringing the Gospel to Life
     The Capuchin friars are vowed to live the life of the Gospel of Jesus Christ and to spread its message through the example of their lives, and only then, to speak the message of Jesus which they have heard in their hearts.
"Simply and in Few Words"
     This was how Saint Francis described the way a friar should preach the Gospel. From the very beginning of the Franciscan and Capuchin Orders, priests and brothers have worked to live up to that wisdom. We stand on the shoulders of centuries of renowned preachers like Anthony of Padua, Bernardine of Siena, Lawrence of Brindisi and Leonard of Port Maurice.
---
The New Evangelization
     Depending on your local needs, we may be able to provide you with an experience of the Gospel to enliven your parish, your religious community and your own heart.
---