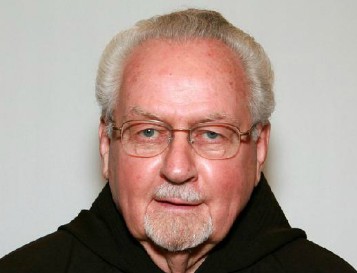 Fr. Angelus has devoted his life to delivering this message and teaching the fundamentals of Christianity through his missionary work in Papua New Guinea and throughout the United States. In his effort to reach as many people as possible, he has produced a library of audio and video tapes as well as myriad publications that will inspire, instruct and help to perpetuate the Catholic faith.
From 2001-2007, Fr. Angelus was stationed at EWTN in Birmingham, Alabama. There he served as Minister General to the Franciscan Missionaries of the Eternal Word. Father Angelus was happy to be a part of the apostolate of the Eternal Word Television Network where he was able to preach to 128 million households throughout the world. Presently, he serves as the National Executive Director of the Archconfraternity of Christian Mothers.
After circling the globe four times and traveling thousands of miles over barely navigable terrain, Fr. Angelus delights in characterizing his present ministry as " the good life - a taste of the hundredfold here on earth."