Fr. John Petrikovic, OFM Cap.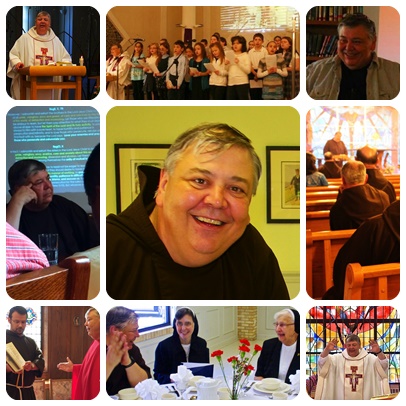 Fr. John offers workshops on Franciscan topics, mission formation for Franciscan Health Systems, retreats to Religious Men and Women in the English-speaking world and parish missions throughout the United States.  Ordained in 1981, he holds a BA in Counseling Psychology (1975), an MA in Liturgical Theology (1980), an MA in Franciscan Studies from St. Bonaventure University (1986) and an STL from Rome's Pontifical Antonianum University in Spirituality.
       Having served in various posts of education and administration for his Province of Capuchins, Fr. John served as Vice Rector and Prefect of Studies at the Collegio San Lorenzo, the International House for Capuchin friars in graduate studies in Rome, from 2004-2010.  He was also a regular contributor to both Weekday and Sunday Homily Helps for Franciscan Media (formerly St. Anthony Messenger Press) for over 30 years.
       2018 is his eighth year as a full-time Minister of the Word.
     An avid musician who plays keyboards and has animated Liturgies for both National and International Franciscan gatherings, he is a staff member of the Franciscan Pilgrimages Program, offering individuals and Franciscan communities an experience of the places from which the charism of Sts. Francis and Clare of Assisi emerged and thrived.   
     Fr. John is the Province's Webfriar for capuchin.com.