" . . . all the days of my life."
Created on Monday, 22 August 2016 13:56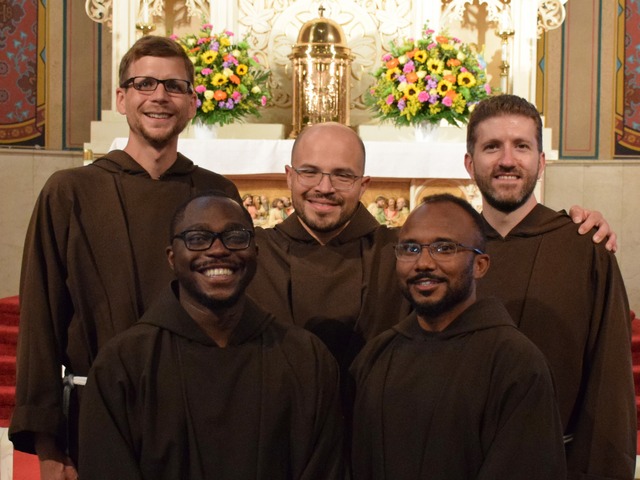 On Saturday, August 20, five Capuchin brothers made their perpetual vows to live "in obedience, without anything of my own and in chastity." The festive Mass was celebrated at St. Augustine Church in Pittsburgh, PA.
       The five friars making their 'solemn' profession were (front) Akolla Etuge, OFM Cap., Reynaldo Frías-Santana, OFM Cap., (back) Tage Danielson, OFM Cap. , Carlos García-Cruz, OFM Cap., and Andrew McCarty, OFM Cap.