Can I Be a Friar?

---
Living the Gospel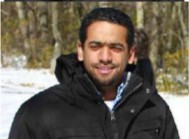 How long does it take to be a Capuchin? Vocation directors often hear this question. One answer might be "one minute" for as soon as a man enters postulancy he is in a sense already a Capuchin. We even call him a "Capuchin postulant". On the other hand, it takes a lifetime and still after many years a man is not fully all that Saint Francis and the Lord call him to be.
But the questioner usually wants a more practical answer. Postulancy is one year. Novitiate is also one year. And there is a minimum of three years of temporary vows. A man studying for the priesthood would also need additional years of academic study.
---
Formation is focused on discernment.
A man entering postulancy is not expected to be certain of his vocation. Certainty comes only after living the Capuchin life for a few years. During formation a man lives the essential Capuchin values to see if he is called to live in this manner for life. So men in formation live an austere and prayerful life. They work hard at serving others and at study. And all formation is done in the context of community.
For just about everyone, the biggest challenge of formation is learning to love and accept the other brothers. Before entering formation, many men have an unrealistic expectation of what it will be like to live in fraternity. There is an excitement about sharing life with others who share the same values. Many men have felt alone in the world, having deep Christian convictions without finding close friends who love the same ideals. They imagine that it will be easy to now share life with men who are committed Christians and attracted to Franciscan ideals.
---
A special gift for the world . . .
But men who embrace religious life are still sinful, flawed human beings. Real growth in holiness does not ha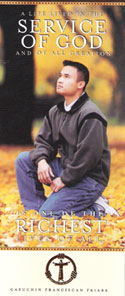 ppen until a friar can put up with a brother who is not simple to love and accept. All Capuchins are attracted to serve and love the Lord but the Lord asks friars to love each other in His name before going out to love the poor, the sick and the needy outside the fraternity.
In his first letter, Saint John tell us,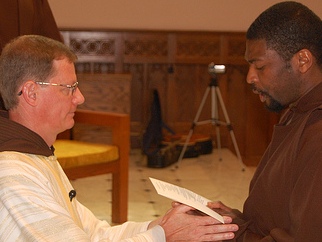 "Whoever does not love the brother whom he can see cannot love God whom he has not seen". Fraternity is not easy. It means that we must translate the love of the invisible God into real love for brothers who are not always lovable.
The world needs the example of fraternity, people accepting, tolerating and even loving those who are different and challenging. Serving Christ can be hard work. Serving the Lord in fraternity is a special grace and an essential gift to the world.
---
Come and See!