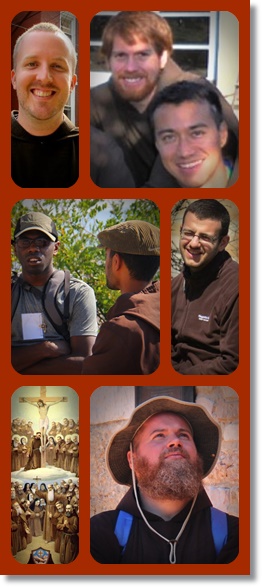 It's just never too early
to follow the Lord's Call
Read the latest CAPContact online.
For men who are seriously 
discerning a Religious vocation,
we invite you to join us on 
a Discernment Retreat,
a Friary Visit or 
a Borromeo College Seminary Weekend.
Contact us below about:

Discernment Weekends 2017
October 13-15
View a video of Alverno, 
our house for the Discernment Weekends. 

Live as brothers while
finishing your college degree.
For young men entering college
or thinking about transferring colleges.
College Weekends 2017
November 17-19, 2017
March 23-28, 2018
Contact us below to find out how.
---
Contact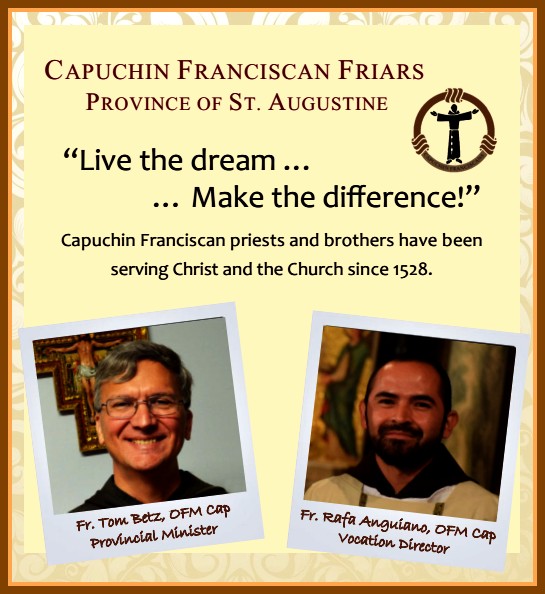 Fr. Rafa of Fr. Tom
by completing the form below
or just give us a call:
888-2OFMCAP
(888.263.6227)